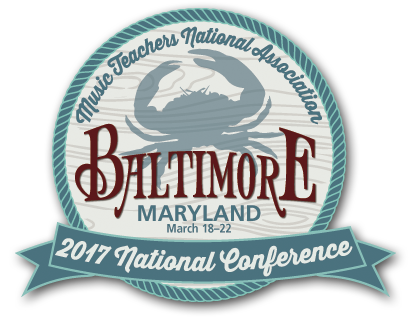 The MTNA National Conference is one of the highlights of my year from the interactive workshops to the outstanding musical performances and insightful conversations with colleagues. I always come away from the conference recharged and ready to tackle my lessons with new tools and a fresh point of view.
This year is especially exciting because I was given the opportunity to help plan the Technology Track on Pedagogy Saturday. I will also participate in two sessions with my colleague Christopher Madden of Baylor University: a 30/30 session titled "Maximizing Visibility and Minimizing Paperwork" and a collaborative presentation titled "Engaging Your Audience With Green Screen Technology". During my half of the 30/30 session I will discuss how to build a basic website and optimize it for search engine placement. In the second session, Chris and I will explore the use of green screens in musical performance.
The conference will take place March 18-22 in Baltimore, Maryland. Click here for more information.
– Jennifer Stadler, NCTM Piano Teacher Oklahoma City, Oklahoma